Udemy is a marketplace for online learning and teaching with over 100,000 courses and 24 million students. On Udemy, you may find a variety of courses. You may learn any programming language, as well as data science, marketing, and accounting, among other things. You can get a substantial discount on Udemy Courses by using promo codes.
In this article, I will offer you a comprehensive list of completely free Udemy courses. These are some of the most popular Udemy courses, and you don't have to pay anything to access them. Click on the button below to discover a list of the Best Udemy Premium Courses starting at Rs. 360:
How To Get Udemy Courses For Free By Applying Coupon Codes?
To get Udemy's free courses, follow the instructions below:
1) First of all, click on any link from the above list & Login/Signup into your Udemy Account
2) Now press the Add To Cart button (Do not click on the Buy Now button)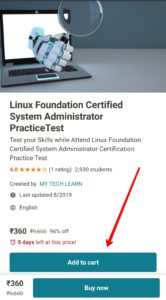 3) Select the Go To Cart option.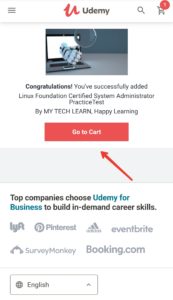 4) On the checkout page, look for the Enter Coupon button. Copy and paste the above code into the box, then press the Apply button.
5) Check to see if it says free or not. Now, select the Checkout option.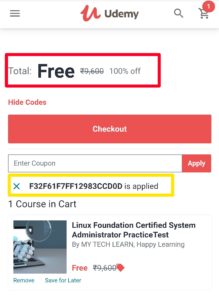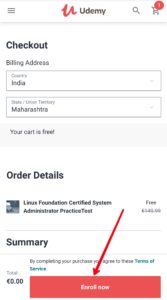 7) Enjoy your Udemy course!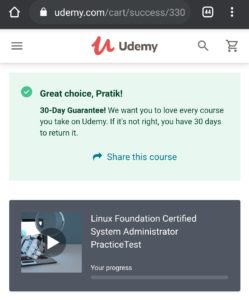 Important Information
Recently, you may have noticed Udemy vouchers expiring much sooner than the stated validity period. Coupons are not actually expiring; this is due to certain difficulties with the Udemy website. You can use a VPN to get around this problem. In VPN, select a location other than India. Come visit this page in a new incognito tab. Use the links below to try to receive the courses for free. It's worth noting that you must select the nation you selected in the VPN during the Udemy signup procedure. If the problem persists, try it with a fresh Udemy account and a VPN.
04th September 2023 Update | Premium Udemy Courses For FREE –
Python Complete Course For Python Beginners

Apply Coupon code: FE8022CC272191786835
It's on our list of "Free Udemy Courses With Coupon Codes 2023" today. I hope you found it very useful.
For the latest tech news across the world, the latest Games, tips & tricks, follow Crispbot on Facebook, Twitter and Instagram.