The Sony Playstation showcase event just ended, and it appears like the PS5 will be getting a slew of new titles, including God of War: Ragnarok, Spider-Man 2, and a completely new Wolverine game. Uncharted 4: A Thief's End and Uncharted: Lost Legacy will both be available on PC, according to Sony. Sony also unveiled a new Gran Turismo game, an independent game called Tchia, and a remake of Star Wars: Knights of the Old Republic during the event.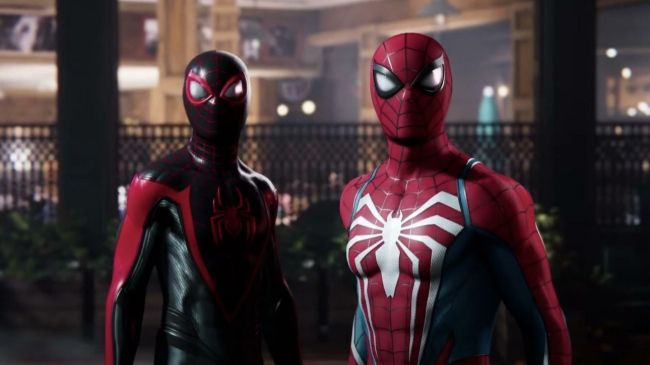 God of War: Ragnarok, Spider-Man 2, and Wolverine are all coming to the PlayStation 5.
God of War: Ragnarok, the follow-up to 2018's God of War reboot, will be released on PS4 and PS5 in October 2022. The story follows Kratos, the former Greek God of War, and his son Atreus as they travel through the mysterious Norse regions. A mature Atreus and an armored Kratos confront a slew of mythological creatures in the new game. If history is any indication, we should brace ourselves for a very epic trip.
The second most important announcement from Sony was Spider-Man 2, a sequel to the Spider-Man PS4 game. Both characters from the recent Spider-Man games, Peter Parker and Miles Morales, appear in the game. Kraven The Hunter will be the main protagonist of the forthcoming Spider-Man sequel, with Venom serving as an additional boss character. In 2023, Spider-Man 2 will be released on PlayStation 5.
The Star Wars: Knights of the Old Republic remake, which would essentially convey the same tale but with improved gameplay and graphics, was another unexpected statement from Sony. On the same list, we may include Marvel's Wolverine, a completely new IP under production at Sony's Insomniac studio, which is also responsible for the Spider-Man series on the PlayStation.
Gran Turismo 7, Tchia, and Forspoken were among the PS5 exclusive games presented at the Sony event. As timed exclusives, several third-party AAA games made their way to the PlayStation showcase. During the event, Project Eve, a hybrid of DMC, Bayonetta, and Nier Automata, drew the attention of gamers. Later this year, a vampire-themed Free-to-Play Battle Royale game set in The Masquerade world chronology will be released on PS5. Finally, Alan Wake, a famous Xbox 360 game, is getting a remaster for both PS5 and Xbox Series systems.
Follow Crispbot on Facebook and Twitter. For the latest news, tech news, breaking news headlines, and live updates checkout crispbot.com