At least 207 people have been killed and 450 hurt in explosions at churches and hotels in Sri Lanka, police say.
Eight blasts were reported, including at three churches in Negombo, Batticaloa, and Colombo's Kochchikade district during Easter services.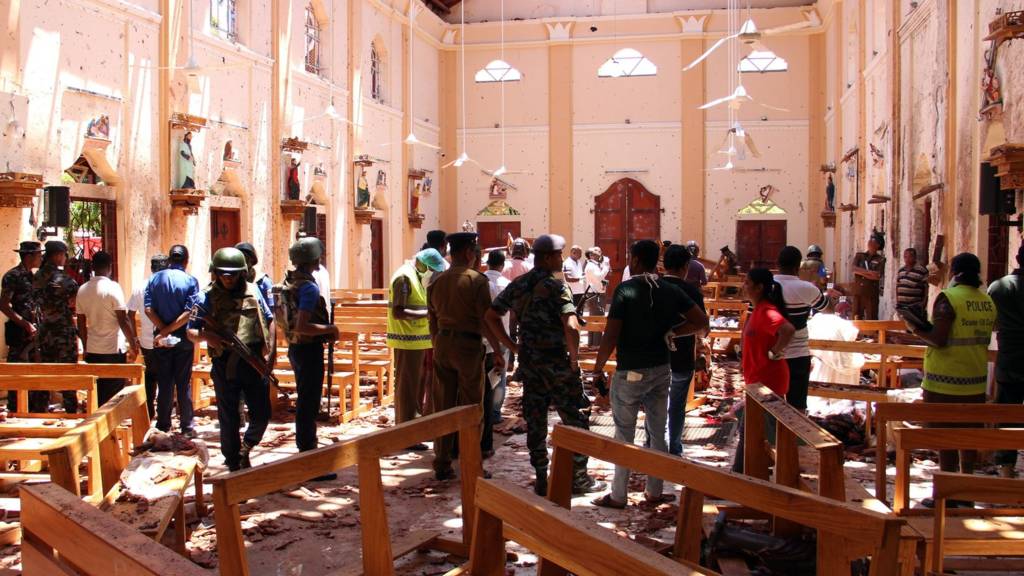 The Shangri-La, Kingsbury, and Cinnamon Grand luxury hotels, all in the capital, were also targeted.
A curfew has been put in place "until further notice" and social media networks have been temporarily blocked.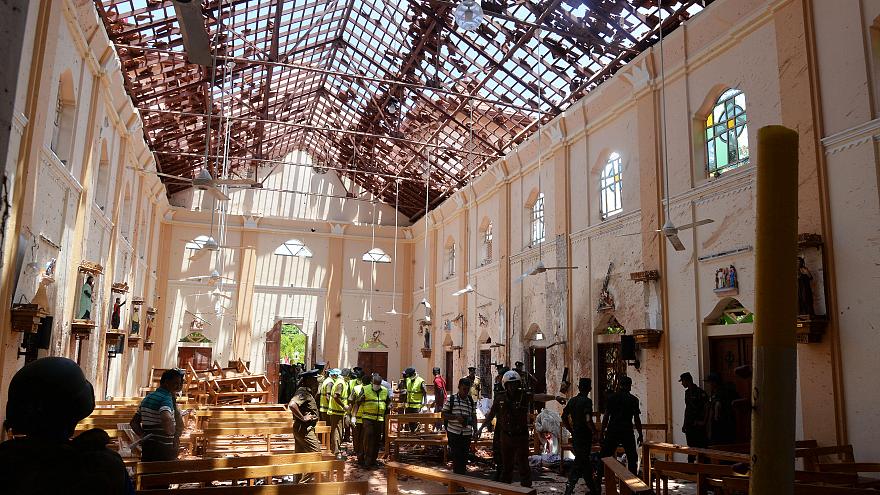 It remains unclear who carried out the attacks, but reports say 13 people have so far been arrested.
Late on Sunday, the country's air force said an improvised explosive device had been found, and disposed of, close to Colombo's main airport.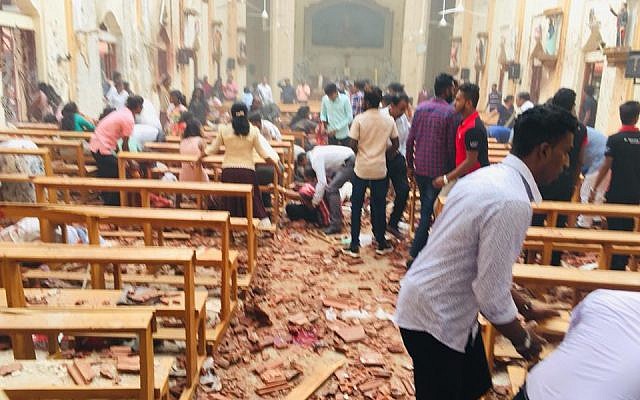 "A PVC pipe which was six feet in length containing explosives in it was discovered," spokesman Gihan Seneviratne told local media.
Two further explosions were reported as police tried to find those involved. One blast hit near the zoo in Dehiwala, southern Colombo, and an eighth was reported near the Colombo district of Dematagoda during a police raid, killing three officers.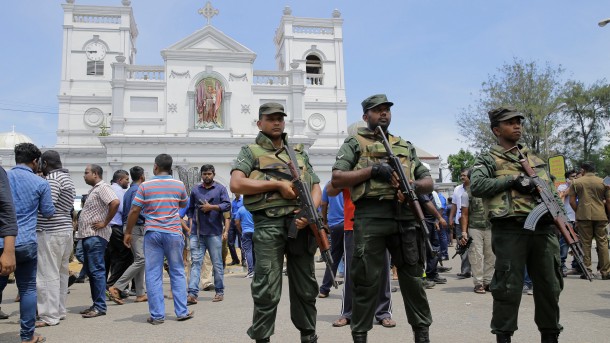 Airlines have said people are still able to travel to the airport under curfew if they produce their boarding pass and identification at checkpoints.
Travelers are being advised to arrive at the airport four hours before their scheduled flight time.

The government has said most of the attacks are thought to have been carried out by suicide bombers.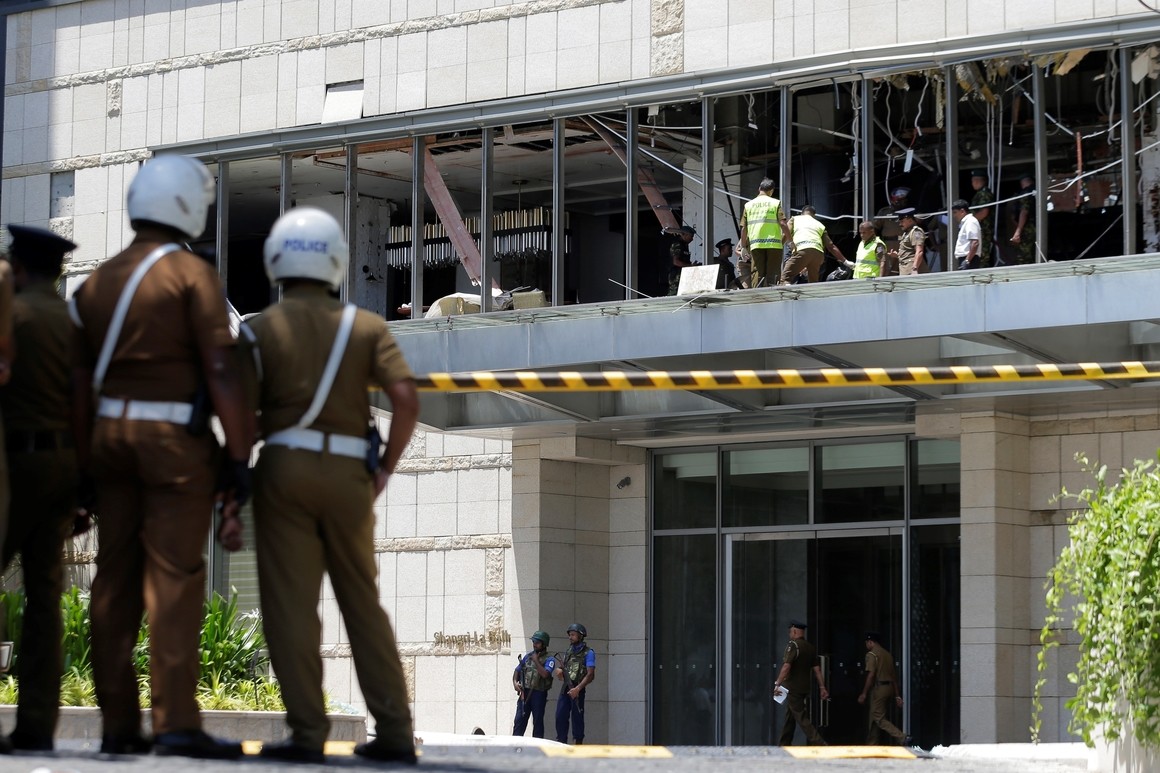 The vast majority of those killed are thought to be Sri Lankan nationals, including dozens who were attending Easter church services.
The Ministry of Foreign Affairs says five British people – including two with joint US citizenship – are among the dead. The US State Department has said "several" Americans have been killed.
Three Danish citizens, two Turkish nationals, and one person from the Netherlands were also killed, their governments have confirmed.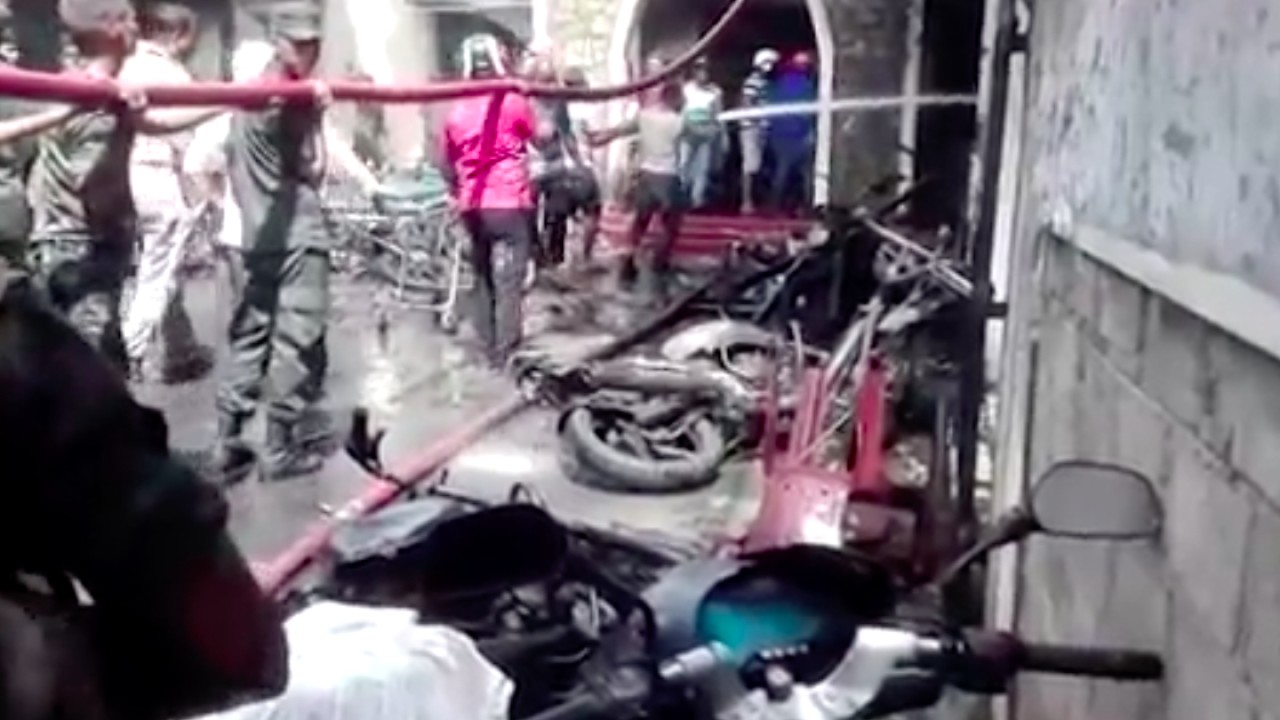 Sri Lankan officials say three Indian nationals and one Portuguese citizen are also among the dead.
They say 25 more fatalities at a Colombo mortuary are also thought to be international citizens awaiting identification.
It comes as the country's prime minister admitted there may have been prior intelligence about the attacks.
St Sebastian's church in Negombo was severely damaged in one explosion, with dozens killed at the site.
Images from inside showed blood on the pews and the building's ceiling shattered.
There were also heavy casualties at the site of the first blast in St Anthony's, a hugely popular shrine in Kochchikade, a district of Colombo.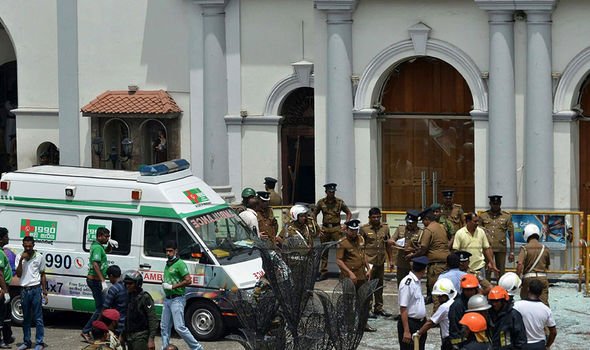 Robert Tyler, who has lived in Sri Lanka for six years, told the BBC that at least two of the hotels appeared to have had their restaurants targeted at a busy time for breakfast.
Officials say 36 foreign nationals are thought to be among the dead, including 25 yet to be identified.
The first reports of explosions came at about 08:45 (03:15 GMT) local time – with six blasts reported close together at churches and luxury hotels.