Michael Jackson is one of the most well-known singers in history.
Over the course of his career, he had some skin color concerns, and later in retirement, he was in the news for his unusual behavior.
But what is it about Michael Jackson that makes him so fascinating, and why is his music so addictive?
Here are 15 bizarre Michael Jackson facts that you probably didn't know.
#1. Jackson's father forced him to pursue careers in music.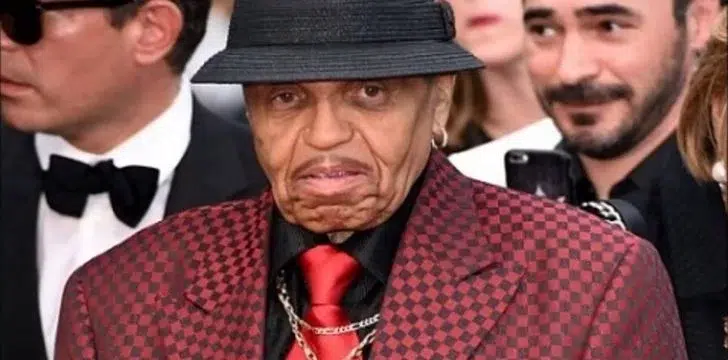 While Michael Jackson was growing up, his father, Joe Jackson, would make him and his siblings practice music.
If they played the wrong note or made a mistake, he would often strike or lash them.
Joe's goal was to keep Michael and his siblings away from gangs and off the streets.
As a result, they never had many friends as a result of their upbringing.
Growing up in this set put a lot of mental pressure on Michael to be the greatest at what he did musically.
#2. He was a resident of a theme park.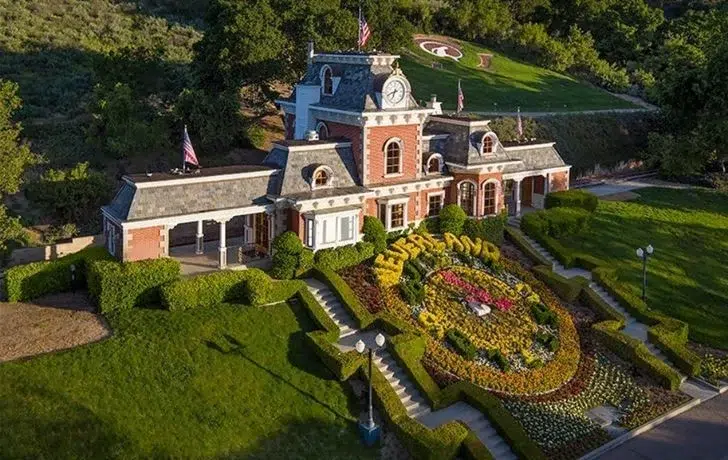 Some may consider this to be a dream home, while others may find it strange.
Michael Jackson's ranch has been transformed into a half-home, half-amusement park.
There was a petting zoo, roller coasters, railroads, bumper cars, a Ferris wheel, and a carousel at the amusement park.
Neverland was the name of the ranch, which was inspired by the fictional world of Peter Pan.
The land was 3,000 acres in size (12.14 square kilometers).
He could have paid anything from $17 million to $30 million USD, according to reports.
The property is now valued at $100 million dollars.
#3. Jackson took his llamas to the recording studio.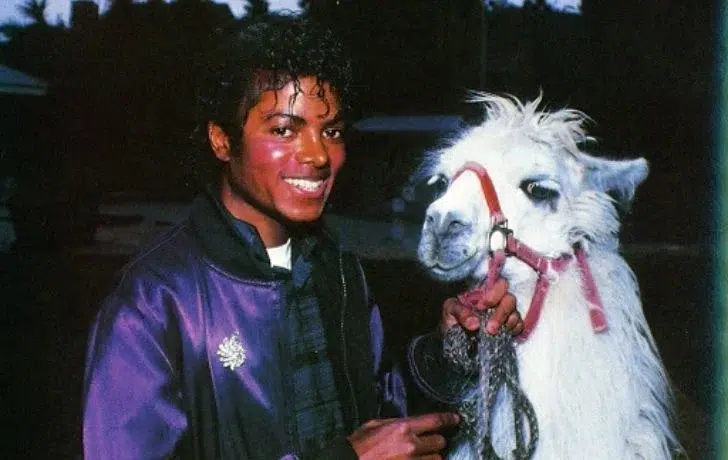 Jackson has a petting zoo on his ranch with a variety of animals, including two very special llamas.
They were known as Lola and Louis, and they were invited to Jackson's recording studio!
When Jackson invited them into work with Queen's leader Freddie Mercury on one particular day, it made quite a stir.
Jackson chose to bring his pet llama, Louis, along with to a recording session with Mercury in Los Angeles in 1983.
Mercury didn't like it when this happened on a frequent basis.
This is reported to have been a contributing factor in the song recordings not being completed, among other things.
#4. In the Soviet Union, he appeared on television.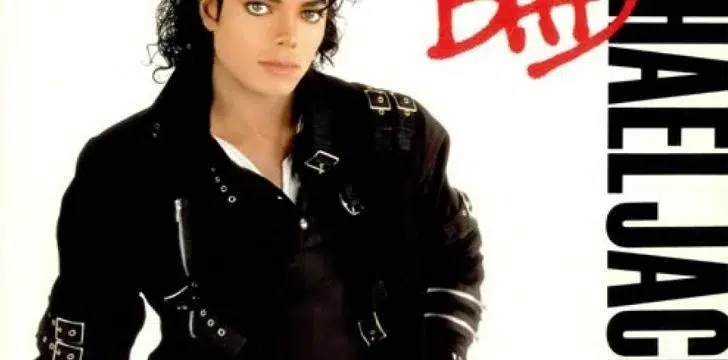 Jackson made his debut appearance in a Western commercial in the Soviet Union in 1988.
The Soviet Union was cut off from the rest of the world, but Michael Jackson managed to breakthrough.
After many years of collaboration with Pepsi Co., Jackson was featured in their advertising, and the two later collaborated on a film for the Soviet Union.
Pepsi has been distributed in the Soviet Union since the 1960s, and it was one of the few Western brands permitted in the country.
Pepsi's commercial would include Michael Jackson performing "Bad."
The singing was not dubbed to Russian, but there was Cyrillic writing on the screen.
Jackson's music was outlawed in the Soviet Union at the time, thus he was not well-known.
He performed in both 1993 and 1996 when the Soviet Union fell apart.
#5. Michael Jackson received a 5,000-pound elephant as a present.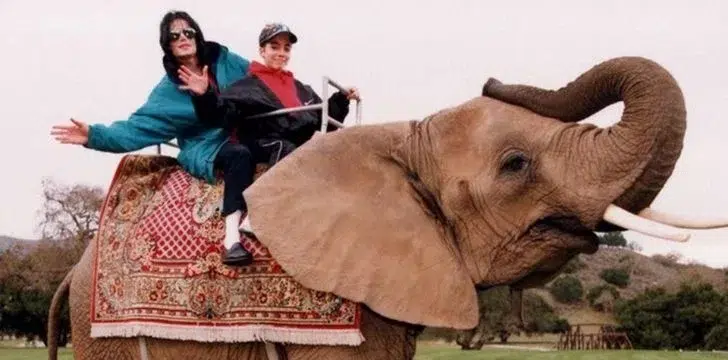 Imagine being given an elephant as a gift.
Actress Elizabeth Taylor gave Jackson an Asian elephant in 1991.
After allowing Taylor to host her wedding on his ranch, Jackson gave her the elephant.
Gypsy was Jackson's elephant, which weighed roughly 5,000 pounds (2,268 kg).
#6. Jackson has a medical center named after him.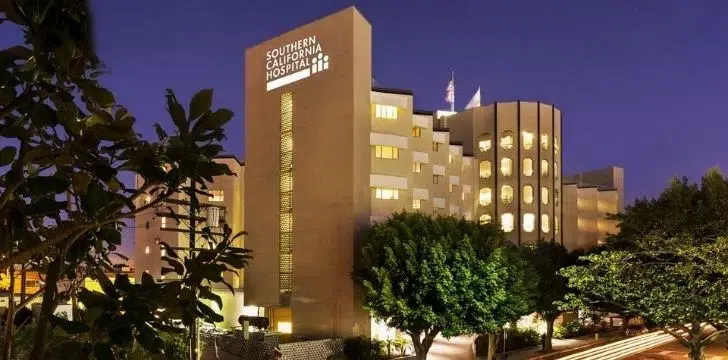 On January 27, 1984, while filming a commercial for Pepsi, Jackson's hair caught fire.
Pyrotechnics were to blame for the tragedy, which left Jackson with second-degree burns on his scalp.
As a result, Jackson got rhinoplasty surgery to conceal the scarring.
Michael gave $1.5 million to the California medical hospital that treated his wounds.
The Brotman Medical Center in California named their burns department "Michael Jackson Burn Center" as a thank you.
#7. Because of a skin ailment, Michael Jackson's skin tone changed.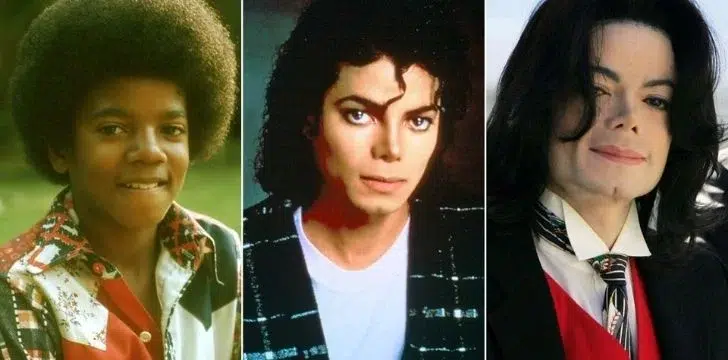 If you compare a photo of Jackson from the beginning of his career to one towards the end, you'll notice a significant difference in his appearance.
His skin tone was one of the most polarising and apparent alterations.
Jackson's doctor diagnosed him with Vitiligo, a skin illness that causes the color of your skin to change, but there are many more ideas.
Many people believe that his skin tone shift was intentional and that he was self-conscious about his original skin tone.
Jackson had Vitiligo, according to an autopsy performed after his death.
He also had a number of mental health issues, including body dysmorphia condition, which is likely to have played a role in his transformation.
#8. Michael Jackson was anointed king in 1992.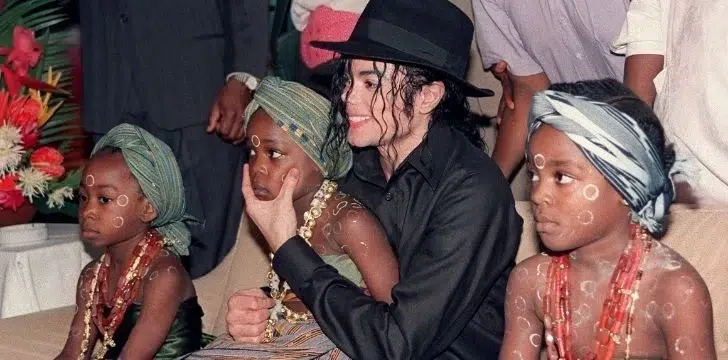 Jackson's trip took him to the west coast of Africa in 1992, where he was enthusiastically welcomed by the natives.
He was so beloved that a little community on the Ivory Coast voted to crown him king.
The tribal king crowned Jackson King Sani and gave him the name Michael Jackson Amalaman Anoh.
For his coronation, Jackson wore a formal gown and signed papers making his monarchy official.
He reigned as Ivory Coast's king until his death.
When Jackson died, the chief requested that his remains be given to the king for a formal burial, but this was rejected, and he was buried in Southern California.
Despite this, a two-day memorial service was organised in his honour, with over 1,000 local villagers in attendance.
#9. He created shoes that defy gravity!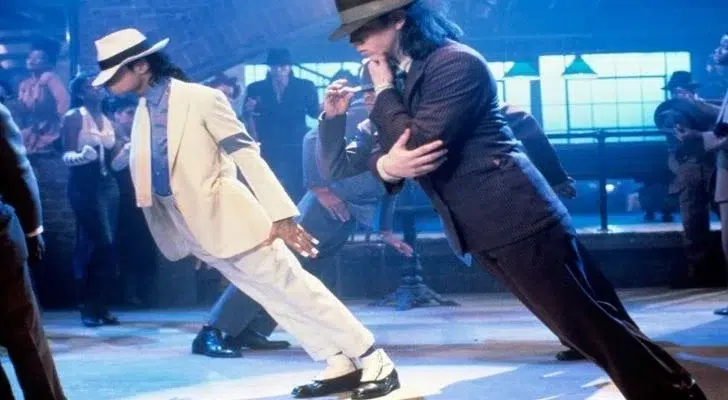 You may be familiar with his legendary moonwalk and ability to lean at an angle that should be nearly impossible for humans to achieve.
It was all due to his gravity-defying footwear.
Jackson was issued US Patent No. 5,255,452 to use in his renowned performance.
Jackson was the master of the "moonwalk," despite the fact that he did not originate it.
The shoes featured specifically constructed slots that could clip into the stage and keep him in place while he performed his gravity-defying stunt.
Unfortunately, the patent expired in 2005 after Jackson failed to pay a bill, and the invention became public knowledge.
#10. Jackson became an action figure.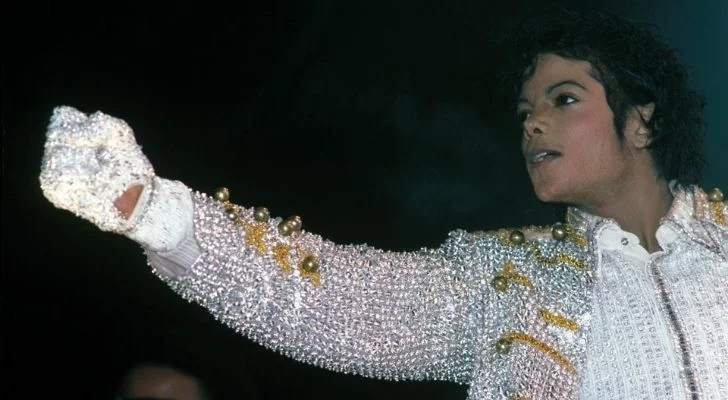 That's correct, there was a Michael Jackson children's doll alongside Barbie and G.I. Joe.
Street Life created a Michael Jackson doll for the European market in 1997.
When Jackson recorded the music video for Black or White in 1991, he created the design.
It was released in Europe concurrently with Michael Jackson's HIStory World Tour.
A singing version of the doll was also available, singing a clip from his famous Black or White hit.
This doll depicted Michael Jackson as he appeared on tour in 1991.
Another Street Life doll, who sung a snippet from "Beat it," was also released. Jackson wore a crimson suit in this version.
#11. He attempted to purchase Marvel Comics once.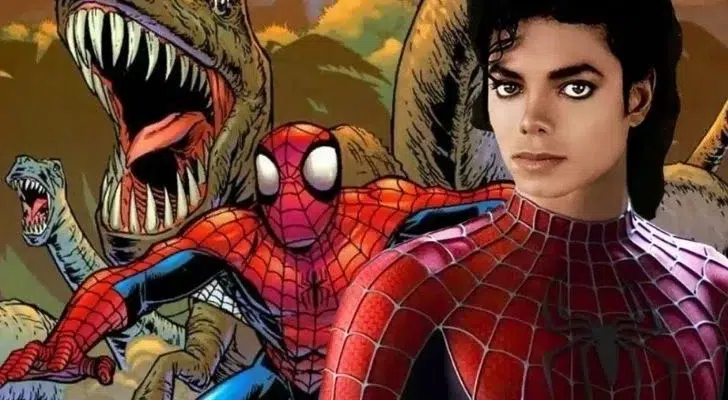 Jackson attempted to purchase the well-known comic book firm Marvel in the late 1990s.
Michael Jackson was on the market when Marvel Comics declared bankruptcy.
The major reason he wanted to buy Marvel was so that he could play the role of a superhero.
Jackson envisioned himself as a fantastic Spider-Man for Marvel.
This wasn't his first attempt at becoming a superhero.
He put himself forward to portray Professor X as soon as he heard there would be a new X-Men film.
#12. One of Jackson's sons has an unknown mother.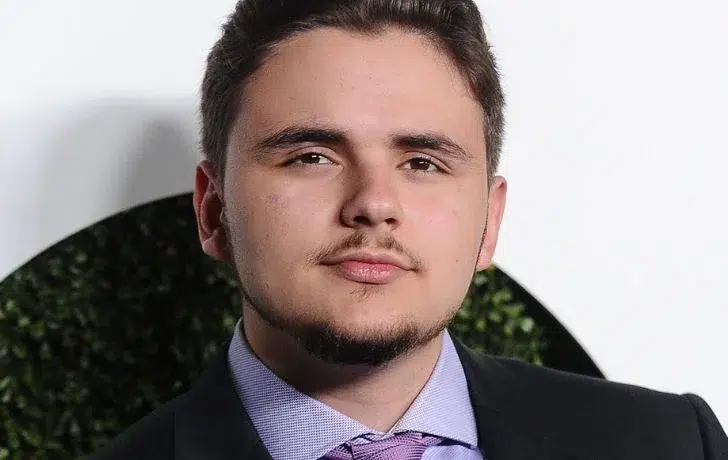 Michael Jackson fathered three children, one of whom has an unidentified mother.
Jackson was married twice. The first was to Elvis Presley's daughter, Lisa Marie Presley, but they divorced in 1996.
With his wife Debbie Rowe, a nursing assistant, he has two children.
Michael Joseph Jackson was their son, and Paris-Michael Katherine Jackson was their daughter.
However, Jackson has a second son, Prince Michael Jackson II, whose mother's identity has remained a mystery.
Prince Michael Jackson II's mother was a surrogate, but that is all that is known about her.
#13. Jackson had a monkey named Bubbles as a pet.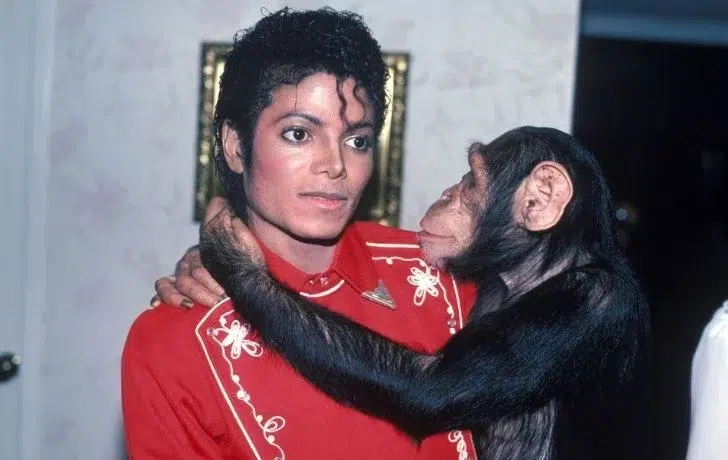 Bubbles, Jackson's pet monkey, accompanied him on tour to Japan.
The prank attracted the attention of the media, and before he knew it, he was being compared to a Disney character who befriended a monkey.
Bubbles became Jackson's double and accompanied him on tour. Bubbles left the show in 2005, four years before Michael Jackson died.
For Bubbles, Jackson utilised apes named Max and A.J. as stand-ins.
Bubbles began his new retirement life in the Center for Great Apes in Florida after Jackson's death.
#14. Michael Jackson is the most famous dead person in the world.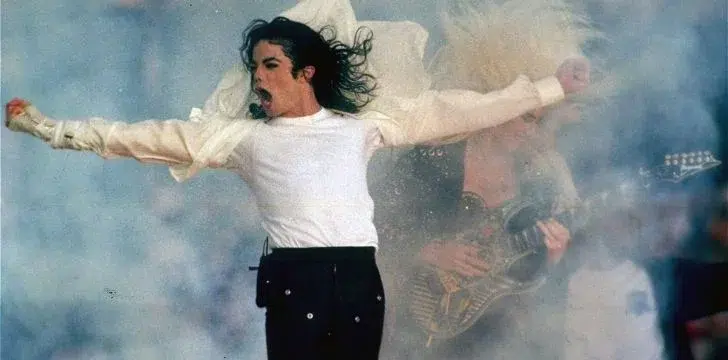 Jackson's most successful year was the year he died.
Within the first year after his death, his albums sold almost 35 million copies.
He has made around $2.1 billion USD since his death, which is half of the $4.2 billion USD he made while alive.
In 2016, Michael broke the record for the highest-paid celebrity in a single year, earning $825 million USD.
In 2018, he earned $400 million USD, making him the highest-paid dead celebrity of the year.
#15. Jackson's animals are no longer with us.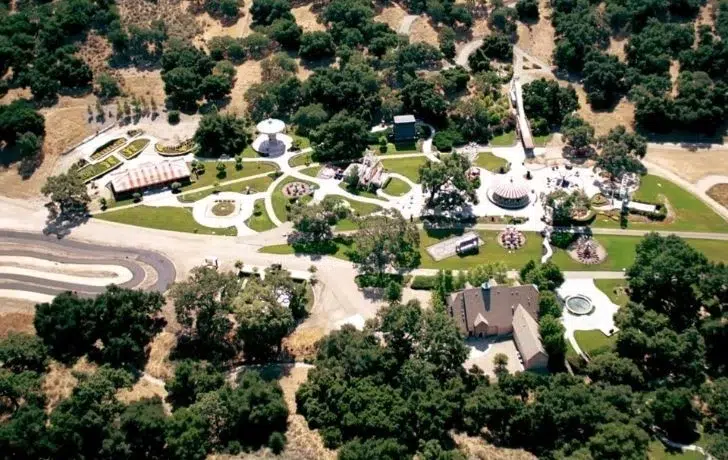 Many of Jackson's animals have not been found since his death.
His petting zoo was shut down, and no one knows what happened to all of the exotic creatures.
Many were donated to zoos or rehomed to private owners, but others simply vanished.
The fact that the majority of Jackson's favourite pets or animals have vanished is a peculiar theme.
His elephant named Gypsy, in particular, has vanished without a trace.
His llamas, who he adored, have also vanished.
This is a tragic mystery, as many of these animals may have fallen into the wrong hands.
Jackson was an enigmatic figure who, when he died in 2009, left many things unresolved.
Follow Crispbot on Facebook and Twitter. For the latest news, tech news, breaking news headlines, and live updates checkout crispbot.com